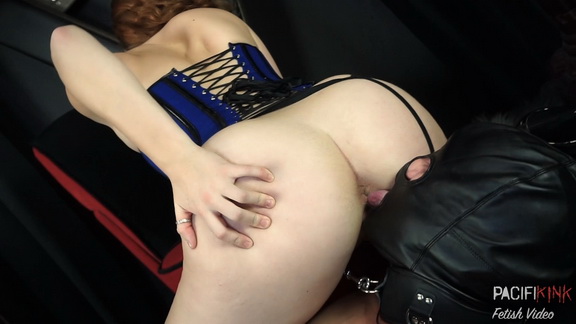 Mistress Stephie Staar is back to show how to properly dominate a slave with Her farts. She starts off by telling him that She just wants to fuck his face with the penis dildo gag; little does he know that She was on Her way to the bathroom to expel a large Mexican dinner from the night before, and is bloated with gas…and more solid things.
She starts by strapping the short cock down his throat so She can ride the long side right on top of his face. She sloooooowly inserts it into Her luscious, perfect pussy. Riding it up and down, teasing the chastized slave, who groans as his pathetic little prick tries to uselessly get hard in its pink chastity prison. As soon as She has taken a couple of deep strokes, when She gets to the bottom of the cock, She farts directly into his nose. He is completely unable to move his face or breathe anywhere but through his nose – he has a 5 inch cock down his throat. He screams as he is forced to deeply inhale Her ass gas…and She has a LOT. Almost every other time She strokes the dildo inside Her, She lets loose with fart after fart. Amazing close ups of Her dark, delicious rosebud opening and blasting directly into his nose. The slave truly has no choice but to inhale deeply, over and over, screaming in disgust.
But this Mistress hasn't had enough – She removes the gag and now starts making him lick Her anus…while She farts directly into his slave mouth. She tells him to "French Kiss my asshole", and rewards him with another WET fart. He still has no choice; he is bound and wearing a posture collar. Mistress Stephie is ruthlessly yanking his head into Her glorious ass with a steel chain leash ensuring there is no escape for him. She forces the pig to point his tongue, and starts to fuck his face and tongue with Her tender anus…and blasts him again. This is as hardcore as it gets.
Check out our other Fart Face videos!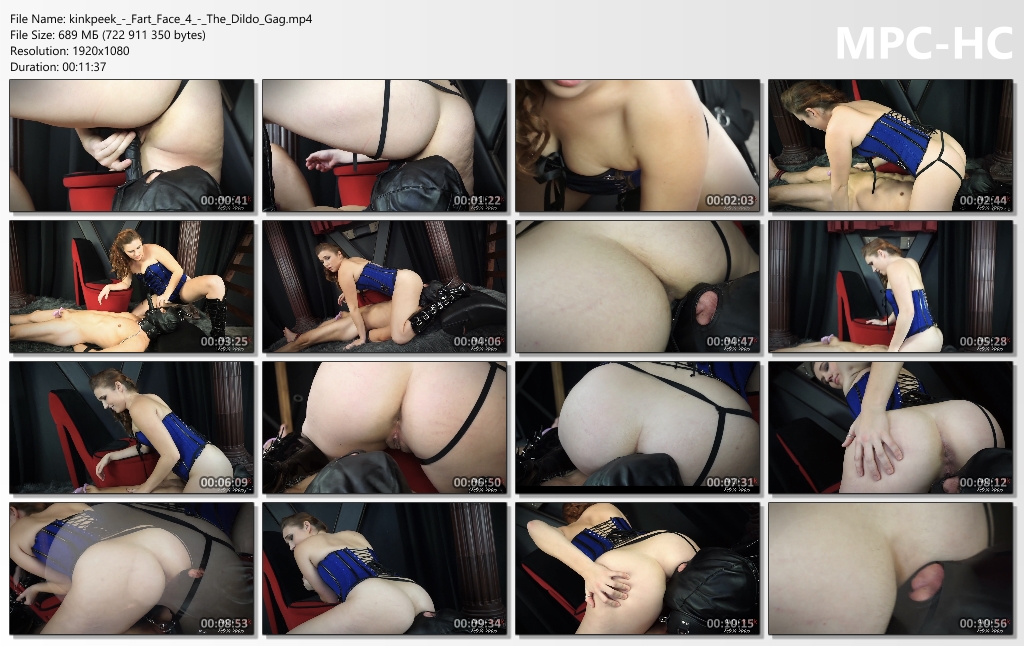 kinkpeek – Fart Face 4 – The Dildo Gag
The post kinkpeek – Fart Face 4 – The Dildo Gag ($9.99 ScatShop) first appeared on Extreme Scat Porn Site #1.