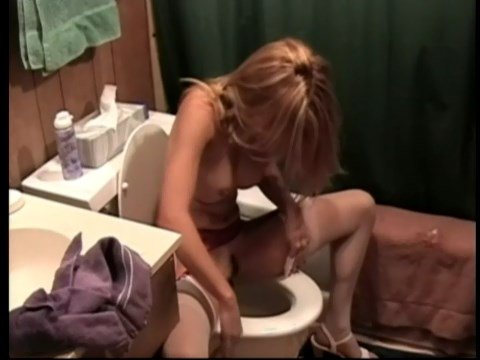 The long-awaited "Watch Me Pee" series resumes with Volume 12. It starts with gorgeous and sultry Felony in four brand new scenes. She will make you horny with her long legs, big tits and awesome eyes, all highlighted by her "Honey, come fuck me" pumps. Lucky Dick gets to make out with her and wipe her pussy after she pees. Not to be outdone, you'll watch a nostalgic view of Misty, Kara and Ice LaFox at their best.
This hot Latin flick has it all! With sexy girls shaving their throbbing pussies, letting their warm yellow flow go in the toilet, performing handjobs, stripping and more. How could you pass it up?
With some of the hottest Latinas you've ever seen, including Ice La Fox and Felony, you are guaranteed to blow a load.