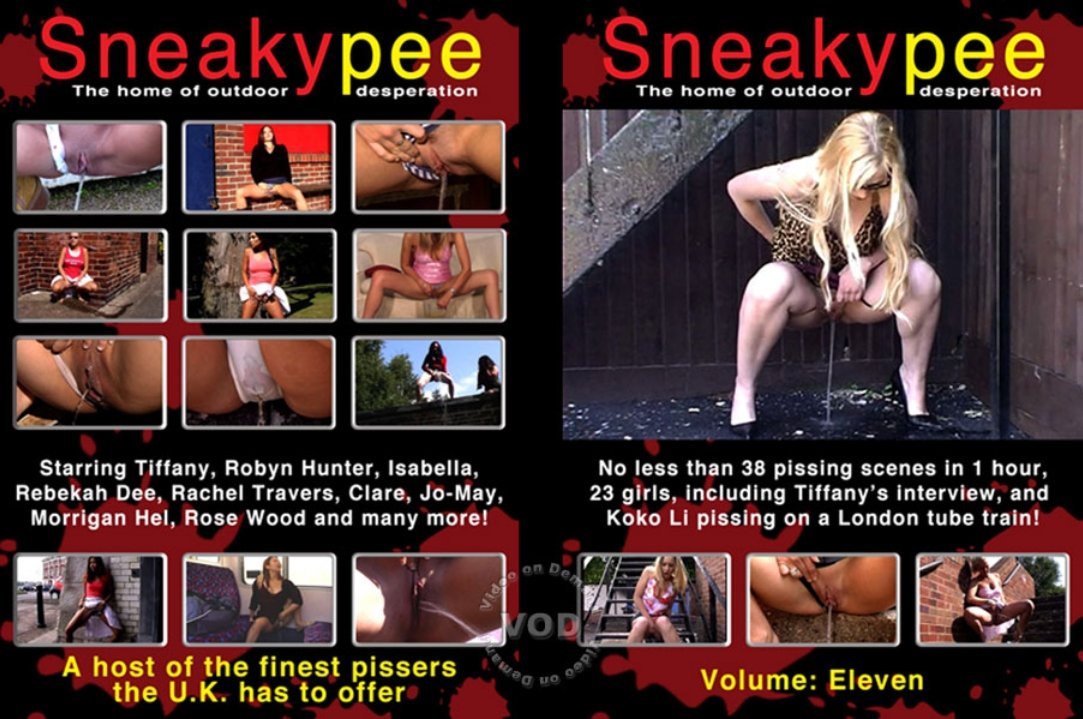 Isabella, Jo-May, Robyn Hunter, Rose Wood, Morrigan Hel, Rachel Travers, Rebekah Dee, Clare, Tiffany, Koko Li
Featuring no less than 20 of our gorgeous pissing beauties!! This dvd delivers in places our competitors can only dream of!!! The full length Tiffany interview, the 4 girls after the pub (including Morrigan's splash-down), Koko Li on the train, Roxy on those steps, the debut of Gina, the return of Jo-May, Bunny's river, Clare's double pee, Robyn's park piss, Freya under that fir escape, plus all your other favourites from the past few months!!!!
Quick grab your umbrellas, raincoats and duck for cover! These squirters can't hold it a second longer and have to go! When nature calls; these girls have no choice but to answer! A host of the finest pissers the U.K. has to offer are featured spreading their legs wide and letting the golden showers flow in the wide open spaces of the great outdoors. No less than 38 pissing scenes in 1 hour, 23 girls, including Tiffany's interview, and Koko Li pissing on a London tube train!